Ministry of Tourism and Cultural Affairs – Conference Room In a formal ceremony held on the 8th August 2023 the outgoing Minister, Outgoing Mrs Pratt handed over the responsibilities to the newly appointed Minister, Mrs. Tunis.
The event marked a significant transition in the leadership of the ministry and emphasized the continuity of efforts in promoting tourism and preserving cultural heritage.
During the ceremony, Mrs. Pratt expressed gratitude for the opportunity to serve as the Minister of Tourism and Cultural Affairs and highlighted the achievements made during their tenure.
They emphasized the importance of a thriving tourism sector in Sierra Leone and the need to preserve and showcase its rich cultural heritage to both domestic and international visitors.
"I am proud of the progress we have made in developing our tourism industry and promoting our diverse cultural heritage," said Minister Pratt "Through collaborative efforts with various stakeholders, we have seen an increase in tourist arrivals, the establishment of sustainable tourism practices, and the preservation of our cultural treasures. I have full confidence that will continue to build upon these accomplishments and take our tourism sector to new heights."
Taking over the reins of the Ministry, the incoming minister expressed gratitude for the trust placed in them and outlined their vision for the future. She emphasized the importance of sustainable tourism development, community engagement, and the integration of cultural affairs to enhance the overall visitor experience.
"It is an honor to be appointed as the Minister of Tourism and Cultural Affairs," stated Mrs. Nabeela Tunis. "I am committed to leveraging our country's tourism potential while ensuring the preservation and promotion of our rich cultural heritage. By fostering collaboration with local communities, industry stakeholders, and international partners, we can create a vibrant and sustainable tourism sector that contributes to our socio-economic growth."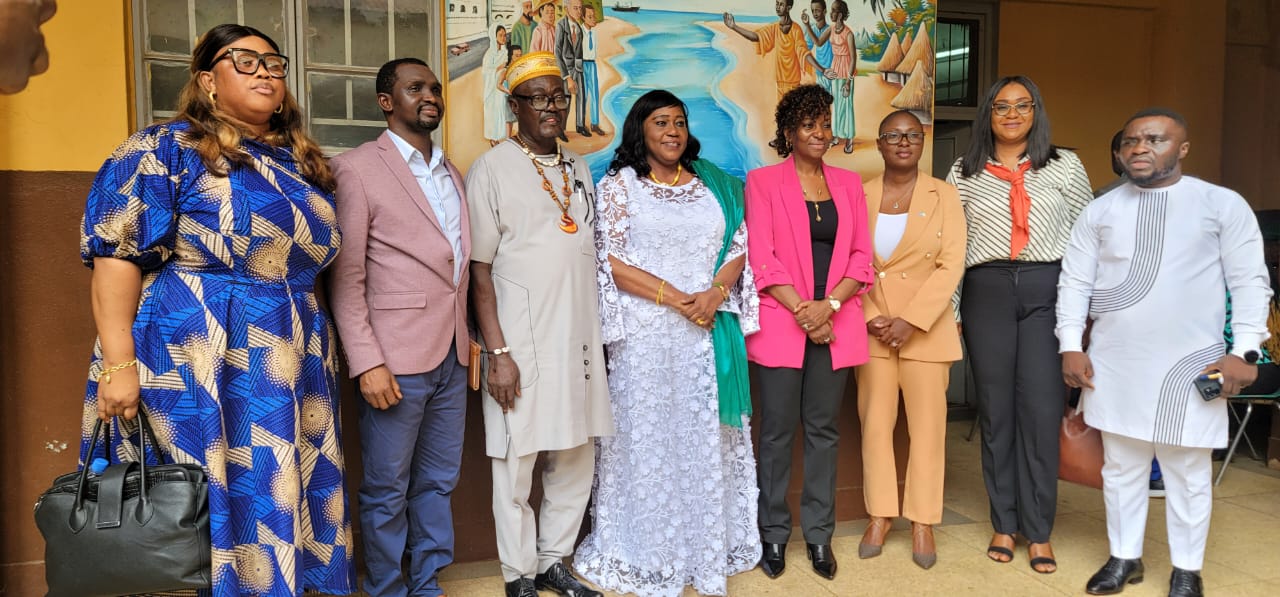 The handover ceremony also included the exchange of official documents, reports, and key information regarding ongoing projects, initiatives, and challenges faced by the ministry. This exchange aimed to facilitate a smooth transition and ensure that the incoming minister is well-equipped to address the priorities and issues at hand.
As the tourism sector plays a vital role in Sierra Leone 's economy, the successful handover of responsibilities between the outgoing and incoming ministers is crucial for the continuous growth and development of this important industry.
The ministry looks forward to the leadership of Mrs. Nabeela and is confident that their expertise and vision will further propel Sierra Leone's's tourism and cultural affairs to new horizons.