With a clarion call made by NTB to stakeholders, IOM has responded to an urgent crisis management mitigation plan, as they have today, the 8th August, 2023, donated assorted cleaning logistics: ranging from rain boats, rain coats, Wheelbarrows, Shovels, tarpaulins, brooms, head pans, giant rakes, gloves, machetes as their continuous support towards the beach cleaning.
The Intergovernmental organization provides services and advice concerning migration to governments and migrants. The IOM was established in 1951 and is headquartered in Geneva, Switzerland. It operates in over 100 countries and has a broad range of activities related to migration, including providing humanitarian assistance to migrants, promoting international cooperation on migration issues, conducting research and analysis on migration trends, and offering migration-related training and capacity-building programs. It is against this background. They have responded to the environmental needs of the National Tourist Board long before the seaweed outbreak. They have also supported in capacity for beach cleaning.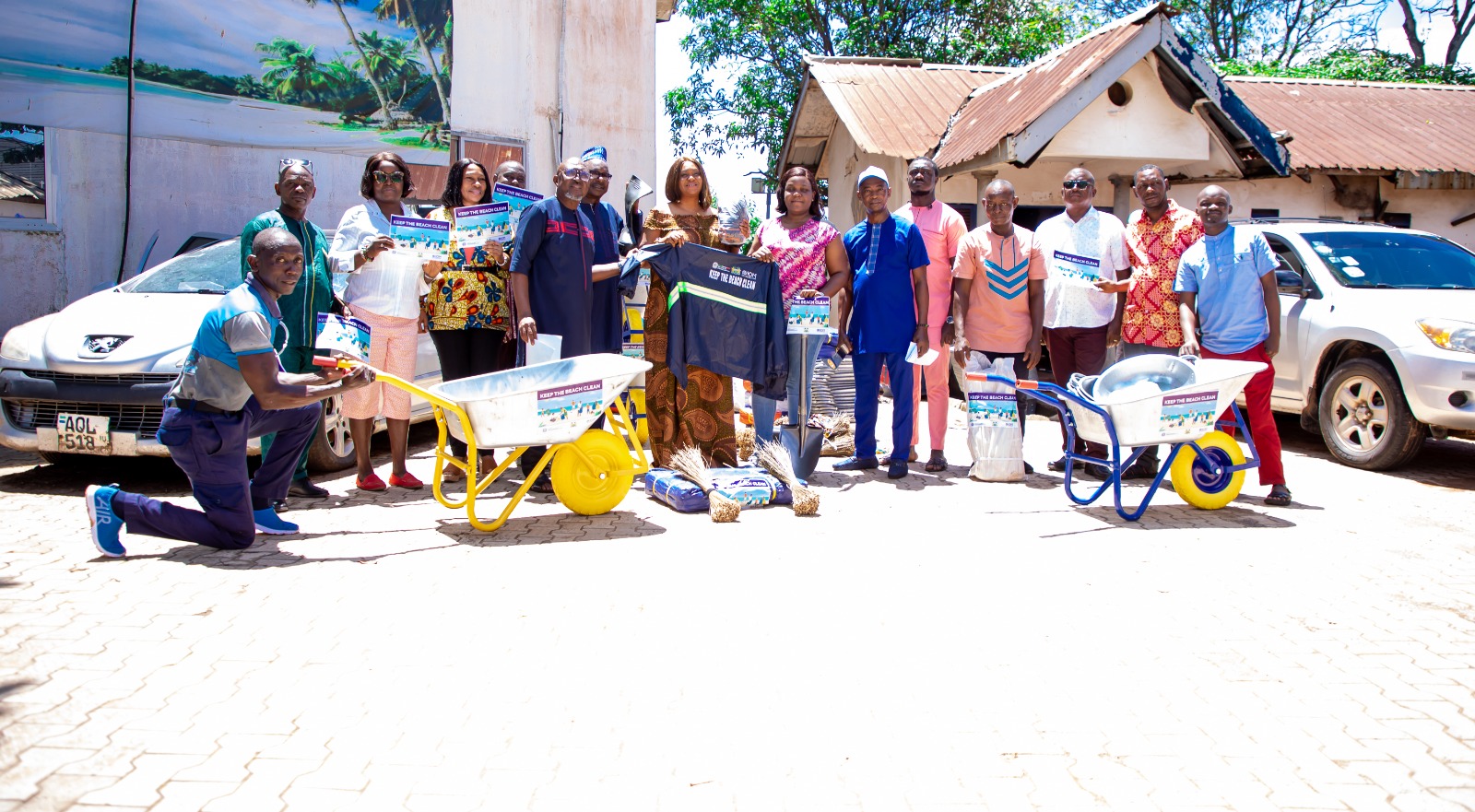 The General Manager Mrs. Fatmata Mida Carew and her team received the assorted cleaning equipment from the IOM team lead. In her statement to the IOM team lead, she extended her profound thanks and appreciation unbehalf of the Minister of Tourism and Cultural Affairs Mrs. Nabeela Farida Tunis and the Deputy Minister Dr. Kadiatu Grace Kamara.
The General Manager reiterates the timeliness of the items donated to fight the seaweed and other domestic wastes, especially now its raining.Taking her time in explaining the complexity of the menace, she said seaweed, is also known as macroalgae, and it a type of marine plant that grows in the ocean or other bodies of saltwater, that Sierra Leone faces today. It is a broad term that encompasses various species of algae, which can range in size from small, single-celled organisms to large, complex multicellular forms.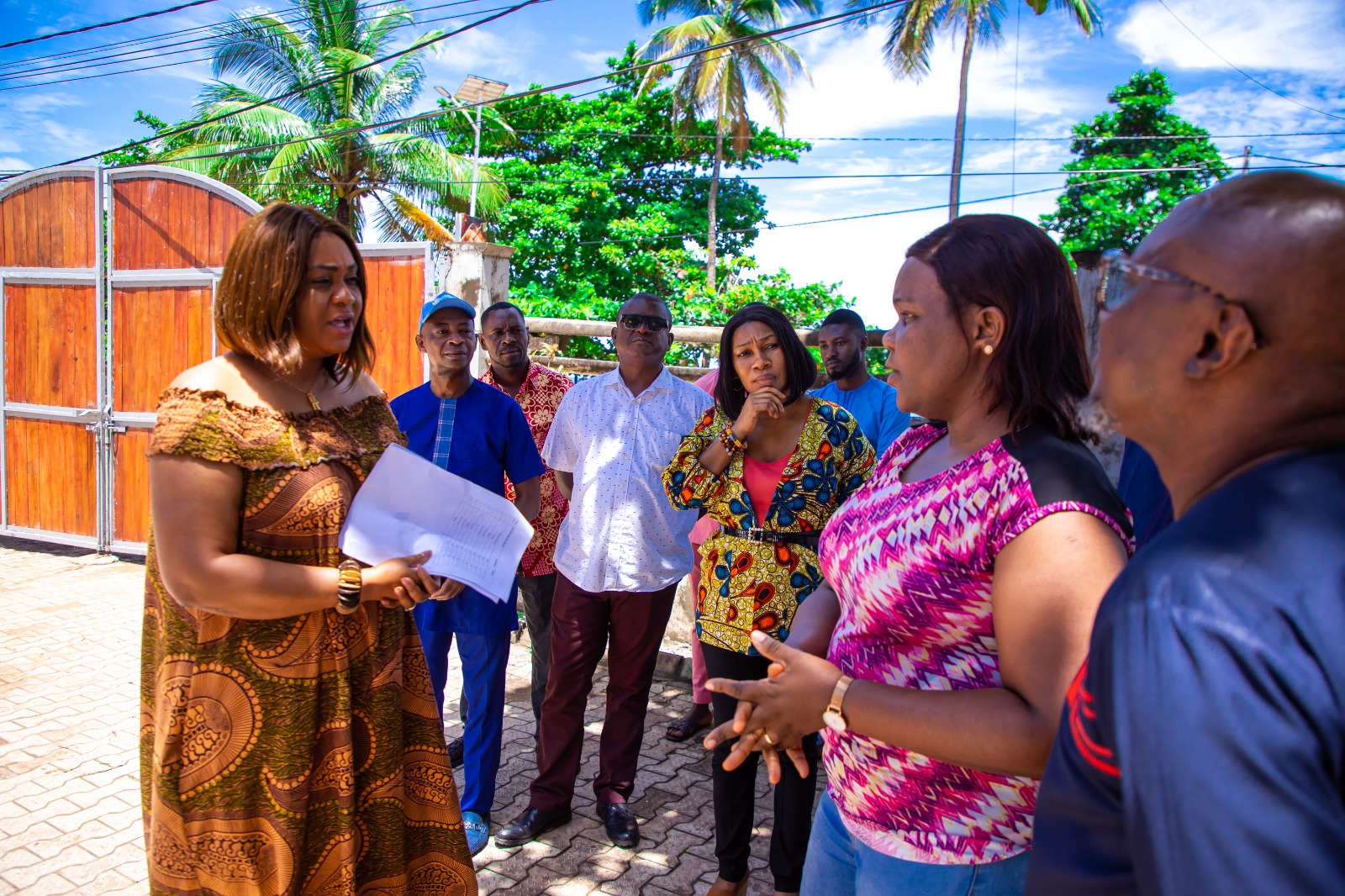 Seaweeds are classified into three main groups based on their pigmentation and structure: brown algae (Phaeophyta), red algae (Rhodophyta), and green algae (Chlorophyta). Each group has its own unique characteristics and adaptations to marine environments.
Sierra Leone is faced with the Brown algae, the largest and most complex seaweeds, commonly found in colder waters. They can vary in size and shape, ranging from small filamentous forms to large kelps that form underwater forests.
Therefore, during her reception note, she also encouraged other environmental stakeholders to join the war in combating this environmental outbreak as a nation and sector.
Finally, Mrs. Carew also called on the attention of the team lead of IOM to also include other coastal beaches in their schemes for cleaning exercise that will aid the efforts of the Ministry and Board.
The Ministry of Tourism and National Tourist Board is calling on every stakeholder and sector related institution to join the national battle against seaweed in order to restore sanity and healthy ambiance to our coastal lines.